About the Organization
The mandate of PESOT – Creative Organization is to contribute to the promotion of visual arts in Canada and abroad by supporting artistic projects in the areas of research, production and promotion. Under the general and artistic direction of Sébastien Pesot, the organization is positioned in a particular way in the ecology of Canadian art – between artist-run centers, private galleries, institutions and festivals – and represents a new avenue for an artist's self-determination.
Our philosophy: we believe in what we do and we do what we believe in. We refuse the dogmas, the a prioris, the frames and the norms. Using the principles of punk D.I.Y., we bring together artists who have a creative attitude and a taste for action. We support artists who act as catalysts or activators, who provoke reactions and offer different ideas to the public, through various forms: exhibitions, performances, publications, interventions, etc.
We pool resources within our reach, to develop a community of spirited and artistic practices which in turn promote ideation. A thinking process which combines audacity, pragmatism and aesthetic allows us to experiment with a collective approach based on partnership and co-development.
PESOT – Creative Organization is an NPO incorporated in September 2013 according to Part 3 of the Quebec Companies Act. Composed of a five-member Board of Directors, its head office is located in Sherbrooke (Quebec, Canada). Our latest initiative, In a Post-Punk World : Post-Punk Art Now, was presented at The Invisible Dog Art Center in Brooklyn in the fall of 2016.
The Team
The artistic concerns of Sébastien Pesot go well beyond his own practice. His community involvement led to the founding of the Espace [im] Média festival in 2007, for which he devised the media arts programs for each of the four editions. He also initiated and directed the five editions of the AlgoRythm(e)s event, three in Montreal and two in Mexico. In 1997, he co-founded Perte de signal, a video presentation and distribution centre. Sébastien Pesot has sat on the Board of Directors of such organizations as Prim, CQAM and Sporobole.
The Board's Secretary, Cloé Berthiaume-Pouliot studied law in London before obtaining her Master's degree in political science in France. In 2004, she began her career producing and organizing cultural events in France (Fête de la Musique, Annecy International Animated Film Festival, etc.). A resident of Quebec since 2006, she obtained a degree in Cultural Organization Management (DESS, HEC Montréal) before joining Just For Laughs and then Cirque du Soleil, where she has worked as an Artist Management Coordinator for some four years.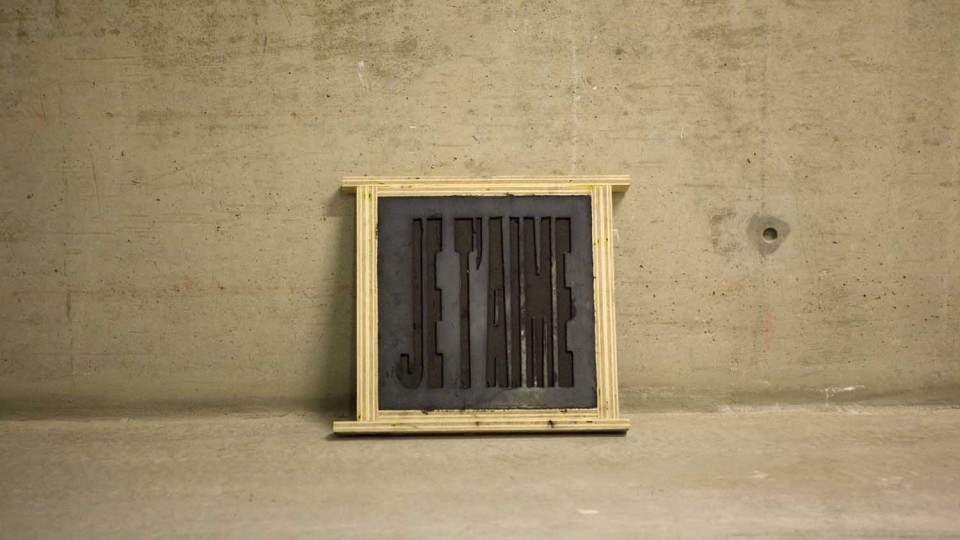 Archives
The organization's Chairman of the Board (2013 – 2016), Gilles Prince, has worked in corporate communications for over thirty years. Over the last ten years or so, he has taken an interest in the socio-economic situation of artists and cultural organizations. He has been a board member of numerous artist-run centres and national and regional organizations (RCAAQ, Sporobole, 3e Impérial, Art Prim, CCE, etc.) devoted to developing professional artistic practices. He currently works as a consultant in communications and cultural-organization development, adopting a systematic approach to the problems inherent in these sectors.
The organization's Treasurer (2013 – 2015), Matthieu Gauvin, is a self-taught enthusiast of the visual arts and literature. After working as an assistant manager at the Monument-National (1992-1999), he became a supervisor at the Montreal Museum of Fine Arts (2000-2009). An active collector since 2004, he is particularly interested in art on paper and in emerging Quebec artists. In 2004, he founded the Société des Arts sur Papier (SAP) and has since produced over fifteen exhibitions. From 2006 to 2009, he was the Executive Director of the Contemporary Art Galleries Association (AGAC), during which time he organized the Papier contemporary art fair. Since 2011, he has worked as an acquisitions consultant for both private and corporate clients. 
Administrator and co-founder (2013 – 2018), the author and art critic Claire Moeder has been a columnist for the webzine ratsdeville. She has also contributed to such publications as Les Espaces de l'image (Montreal: MPM, 2009) and Christian Marclay : SNAP ! (Dijon: Éditions les Presses du Réel, 2009). Holding a Master's degree in art history and exhibitions (Rennes, 2008), Claire Moeder presented her research on the artist-curator at a conference at the Université de Montréal (2009) and in Marge magazine (Paris). In 2013, she was selected for the curator's residency of the International Studio and Curatorial Programin Brooklyn, New York, awarded by CALQ.
The lawyer France Mainville, was president of the board of directors (2016-2010) of the NPO is a manager at the University of Sherbrooke. France Mainvile was the assistant director of the Cultural Center of the University of Sherbrooke and responsible for the art gallery for a few years.
---