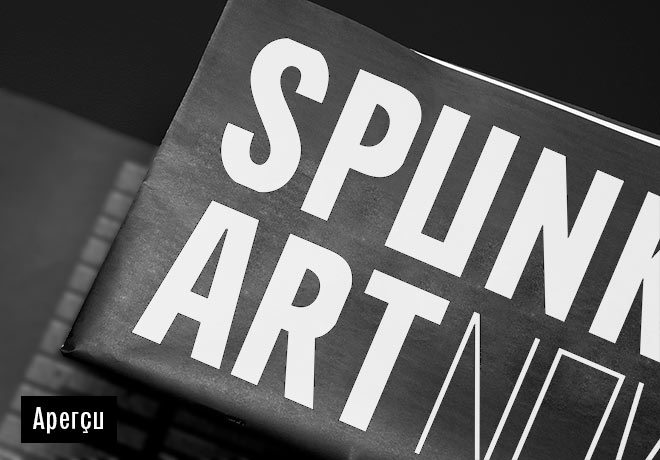 Spunkt Art Now will be the printed counterpart to the performances evenings that will at Howl! Arts in October 2019 and the performances and exhibitions that will at Galerie de l'Université de Sherbrooke, Quebec in January, 2020 and at the Maison de la culture Janine-Sutto, Montreal (Frontenac) in May, 2020.
We need your help to print 1500 copies of this huge publication (13.5 x 19.5″ close – 17 x 39″ open).
Clic here to help!
Spunkt Art Now will discuss the attitude, energy, aesthetics and the legacy of punk culture in the arts today.
Spunkt Art Now will bring together artists and writers …
Chloé Surprenant – Meky Ottawa – Kateri Lemmens – Oli Sorenson – B.L.U.S.H. – Mathieu Arsenault – Jessica Bebenek – Ève Dorais – Sébastien Pesot – Paryse Martin – Alexandra Madoyan – David G. Torres – Gloria Guirao Soro – Greil Markus – Graham Gillmore – Marie Arleth Skov – Brett De Palma
Spunkt Art Now brings together artists and authors, many of whose works are linked to the ideology, ethics and aesthetics of the punk movement. Initially associated with the field of music, punk was notorious for its irreverent spirit and subversion of the established cultural and political structures. The works in this exhibition explore the links between the punk movement and various practices in current art.
I have no money! How can I help?
Spread the word! People need to know about this campaign.
Love, comment and share the news on Twitter, Instagram or Facebook.